Official U.S. Interment Flag - 5' x 9.5'
Write a Review
|
Product Code:
60-100-06999
Official U.S. Interment Flag for Burial or Display
Official U.S. Interment Flag - the perfect way to honor and commemorate the life of a beloved veteran or first responder. Made from 100% dense, heavy cotton with vibrant colors, this flag features large, brilliant white, fully embroidered stars, fully lock-stitched stripe seams, solid brass grommets, heavy canvas duck heading and reinforced fly-ends. It is the standard flag used for retirement or memorial services for US veterans and is the same flag supplied to the U.S. Department of Veterans Affairs, meeting all government specifications.
Unlike the cheaper options sold elsewhere, this flag is 100% made in the USA by one of our nation's oldest and most prestigious flag manufacturers. This flag is made by the largest supplier of flags to the federal government and the veteran's administration, meeting the standards set by the Department of Veterans Affairs. US Flag Store is proud to offer this premium flag, certified by the Flag Manufacturers Association of America, at an excellent value while supporting American workers.
The flag is 5ft x 9.5ft and ready to be displayed in a wood or acrylic case (not included), making it the ideal size for covering most larger coffins. The cotton material is beautifully suited for display purposes, and this national symbol of patriotism is sure to honor the brave and the land of the free.
Please note that this flag is for indoor use only and is not pre-folded in a triangle. Despite popular misconception, a slight transparency when holding the flag to a light source is not a sign of inferior quality, but necessary for the flag to fly and present correctly. Honor the veterans, active service members, next of kin, police, firemen, and patriots in your life by proudly displaying this official U.S. Interment Flag, made in the USA and sure to be treasured for years to come.
Our Official U.S. Interment Flag has these quality features:
Official 1 to 1.9 hoist to fly ratio
Made from 100% cotton
Embroidered stars and sewn stripes
Canvas duck header
2 solid brass grommets
Made in the USA
For use with poles 20' and above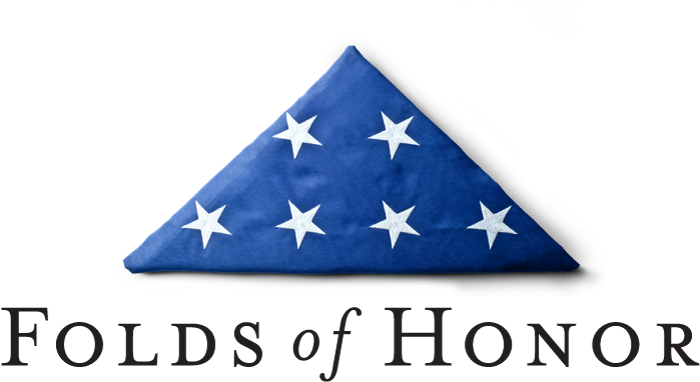 Give Back to the Families of Our Nation's Heroes
There are over one million disabled and fallen service members affected by war and nearly two million dependents of military heroes who are adversely affected by war. It costs more than nine billion dollars to cover the costs to provide educational scholarships to the dependents of all fallen and disabled service members.
Folds of Honor is a non-profit organization devoted to the families of fallen soldiers and ensuring that no family is left behind in the fight to preserve American freedom. Folds of Honor provides support to families by providing educational scholarships to the spouses and children of soldiers killed or disabled in service to our country.
U.S. Flag Store is a proud supporter and partner of Folds of Honor. To support their mission, five dollars of every interment flag sold is donated to the organization to help support the families of our nation's fallen heroes. An opportunity to make an additional charitable contribution to Folds of Honor is also available at checkout.
Together, we can honor the sacrifice of our nation's heroes while giving hope to their families and brightening their future.
Click Here to visit Folds of Honor's website & see the amazing work they do.