Official U.S. Interment Flag - 5' x 9.5'
Write a Review
|
Product Code:
60-100-06999
Official U.S. Interment Flag for Burial or Display
The U.S. Interment Flag is the official flag made for the U.S. Department of Veterans Affairs, meeting Government Specification. This flag is the traditional size of 5 x 9 ½' and is presented by the VA to veterans of the U.S. Armed Forces and their families during Military Burial services.
Made from 100% cotton, this U.S. Interment flag features embroidered stars and sewn stripes for a beautiful and respectful display. The canvas duck header adds durability and strength to this flag, ensuring it lasts for years to come.
As a symbol of honor and gratitude, the U.S. Interment flag is an important part of military burial services. Show your respect and appreciation by ordering an official U.S. Interment flag from us today.
Our U.S. Interment flags are made in the USA with the highest quality materials and attention to detail. Trust in the quality and authenticity of our flags to honor the memory of your loved ones who served our country.
Our Official U.S. Interment Flag has these quality features:
Official 1 to 1.9 hoist to fly ratio
Made from 100% cotton
Embroidered stars and sewn stripes
Canvas duck header
2 solid brass grommets
Made in the USA
For use with poles 20' and above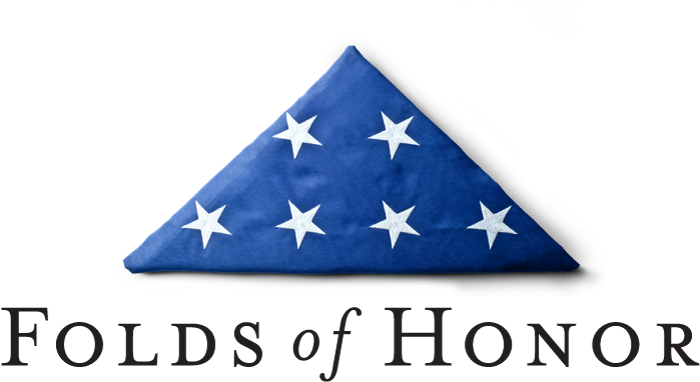 Give Back to the Families of Our Nation's Heroes
There are over one million disabled and fallen service members affected by war and nearly two million dependents of military heroes who are adversely affected by war. It costs more than nine billion dollars to cover the costs to provide educational scholarships to the dependents of all fallen and disabled service members.
Folds of Honor is a non-profit organization devoted to the families of fallen soldiers and ensuring that no family is left behind in the fight to preserve American freedom. Folds of Honor provides support to families by providing educational scholarships to the spouses and children of soldiers killed or disabled in service to our country.
U.S. Flag Store is a proud supporter and partner of Folds of Honor. To support their mission, five dollars of every interment flag sold is donated to the organization to help support the families of our nation's fallen heroes. An opportunity to make an additional charitable contribution to Folds of Honor is also available at checkout.
Together, we can honor the sacrifice of our nation's heroes while giving hope to their families and brightening their future.
Click Here to visit Folds of Honor's website & see the amazing work they do.